The last week or so has been unseasonably warm, and most are already wearing spring coats, and as for boots, forget it! I refuse to put them back on this season! Here, Angel is stretching out in the sun, and despite the obvious snow in the background, everyone seems confident all traces of it will be gone soon.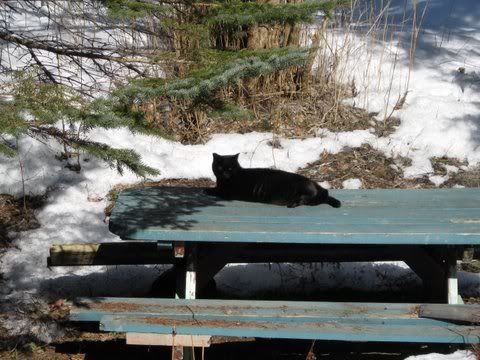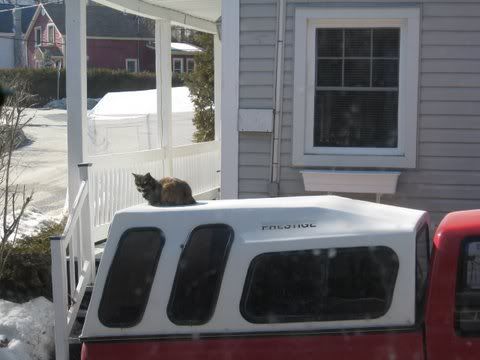 A neighbour's cat also seems to be enjoying the warm rays, although that is not his owners vehicle - I took this picture as evidence in case any of mine were to be accused of leaving the tell-tale paw-prints!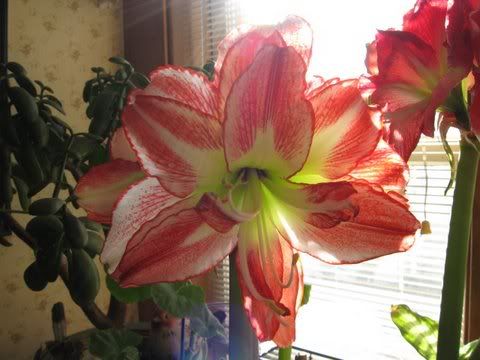 And also at this time of the year, with the changing position of the sun through the living room window, the Amaryllis shine more brilliantly than ever.
As always, there's more to see at The Friday Ark and then Carnival of the Cats on Sunday.