A very good Friday today: very VERY warm weather - instant summer. 26 degrees. The cats, visitors and all, are reveling in this gift, one which will apparently last for 2 more days at least. The solarium, locked up for winter was opened up, storm windows taken down, a quick dusting, and voila! - the best little bistro in town - overlooking my awakening garden: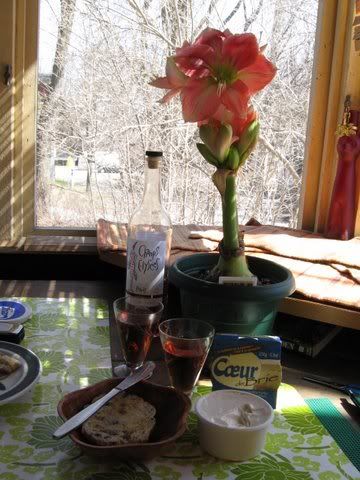 Rose wine (pronounced "rosay" but I can't find the accent) and Rosalie amaryllis graced the brunch table with some hot-cross buns and a wonderful new discovery, spreadable Brie cheese. Fabulous!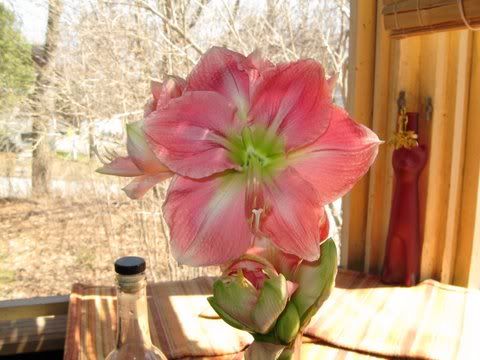 Rosalie up close - she shimmers in the sun as though she has been dusted with gold.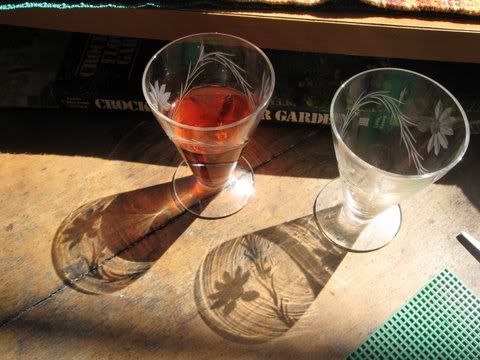 Yeah - the empty glass is mine ;)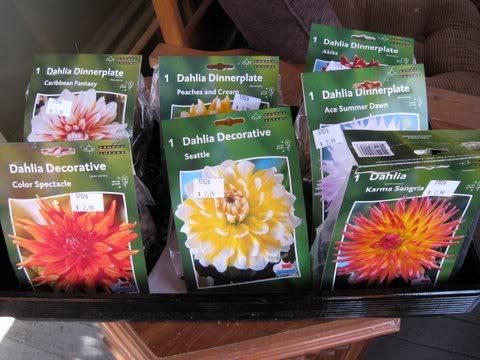 And last but not least, new dahlias bought yesterday at the local co-op.
A Happy Easter to all, and to all a Na zdrowie!