No - I did not go down to the sea, disappear, never to be seen again. Have been busy at work - with a new boss just arrived - always a scary thing! And of course busy with the garden - I always start too much from seed, buy too much from local sources and online, and then panic where to put everything. I never learn!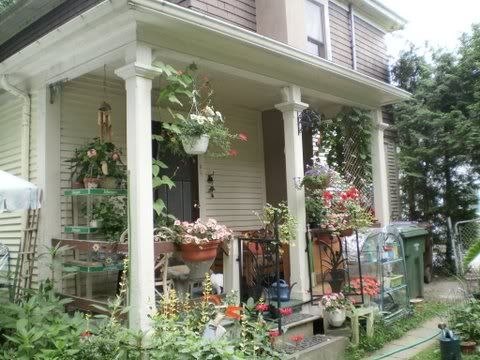 A view of the back porch - blooms everywhere!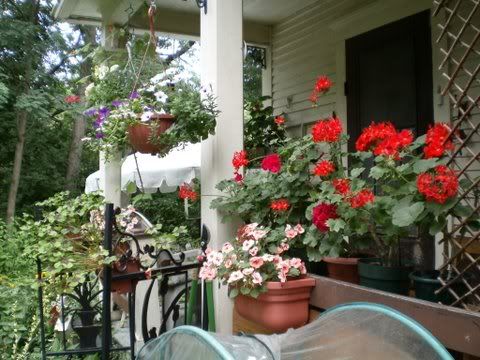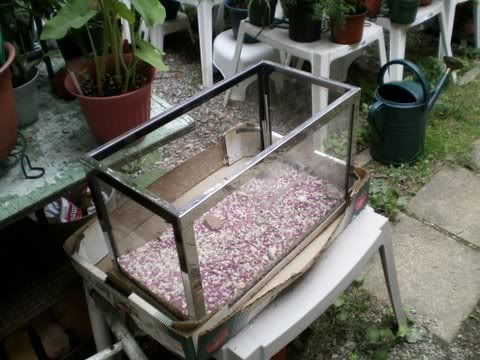 A gift from a friend: an old aquarium which will become my winter project: a terrarium!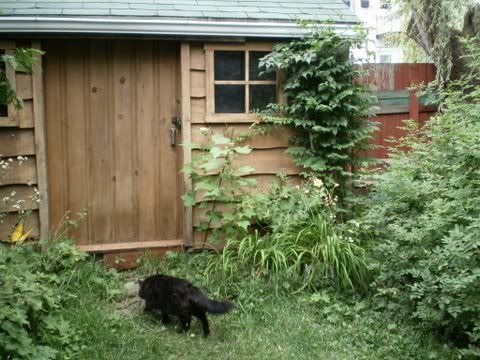 Mr. Poole suspects a groundhog is living under the garden shed.
He was right!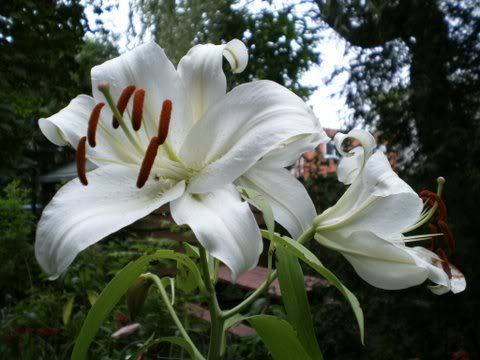 A couple of lilies that survived the annual onslaught of the dreaded red lily beetle.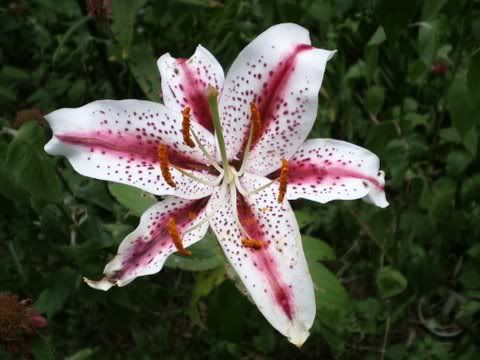 Dahlia: Hawaii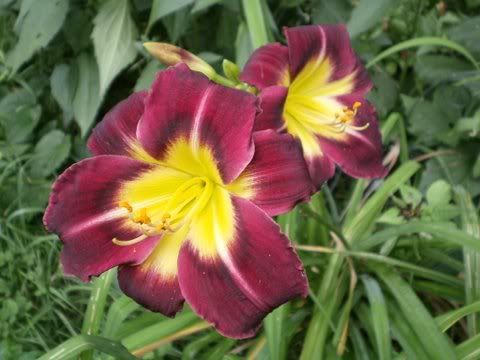 I love love love Daylies: another addiction!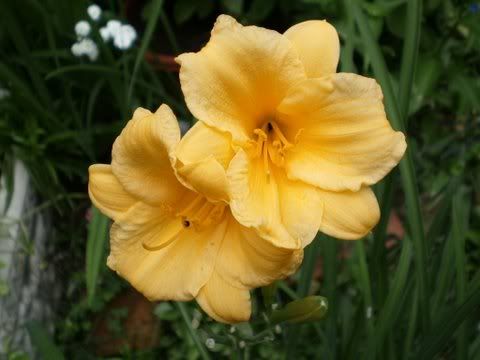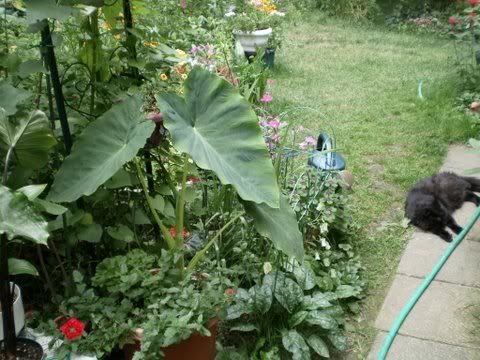 I must have Elephant Ears every year - I love their tropical look.



Another annual must have: Oxalis Iron Cross.
What started with 5 little bulbs many years ago, now multiplies happily every year, overwintering and resting in the basement of course.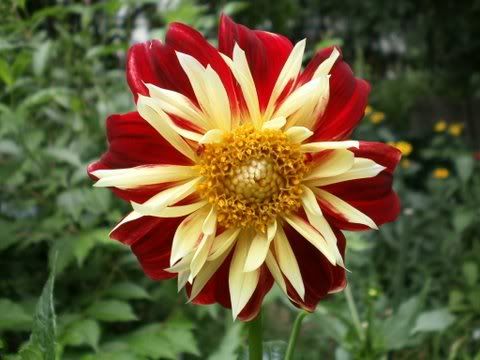 Collarette dahlia: Fantastico.
Fantastic indeed!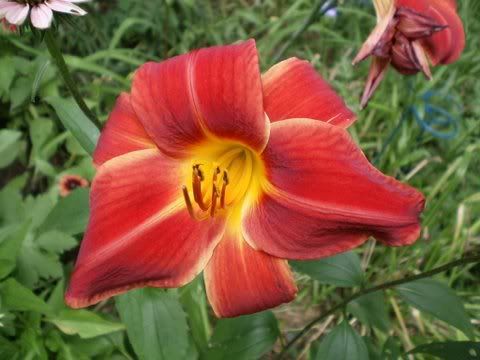 Daylily grown from seed several years ago.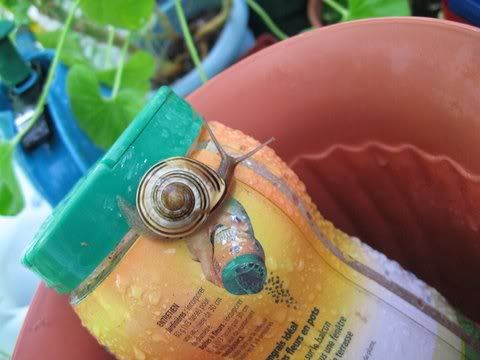 Lots of these this year - and as much I hate the damage they do, I equally hate stepping on them - I feel sorry.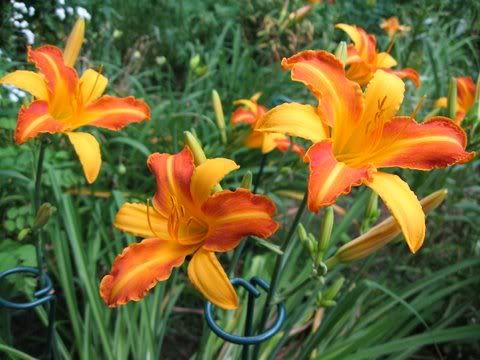 The fabulous and fiery Frans Hals - which has grown into a fertile and floriferous clump.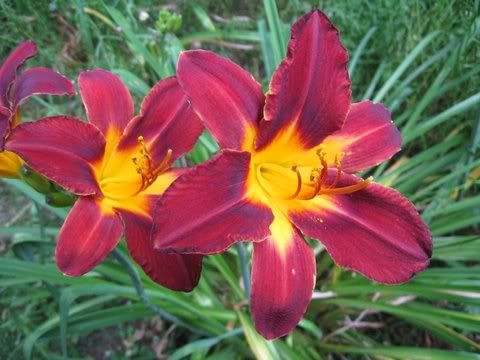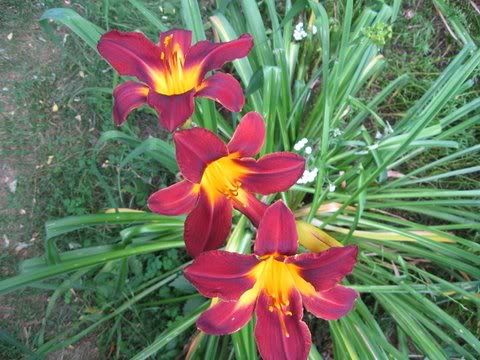 Seedlings trio, I have named Burgundy Peach.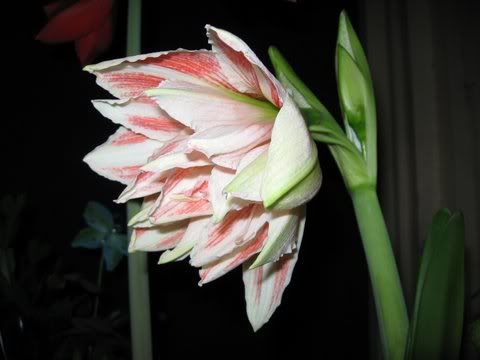 I even had a few Amaryllis bloom this summer.
This is Dancing Queen beginning to unfurl.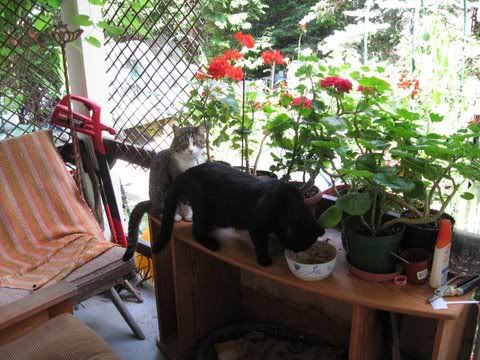 The Rev is still snacking

al fresco

, whilst neighbor cat
Noomi hopes for leftovers.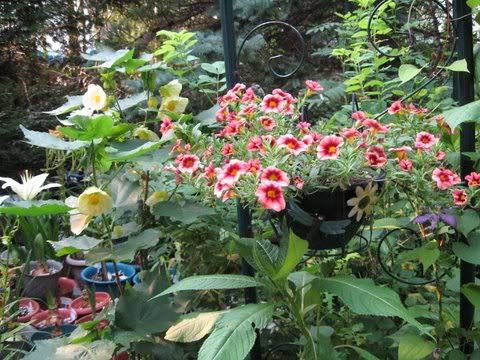 Million Bells (Callibrachoa) with Flowering Maple in the background. It was a bare twig to be thrown out in the spring which magically sprang to life in the summer sun and heat.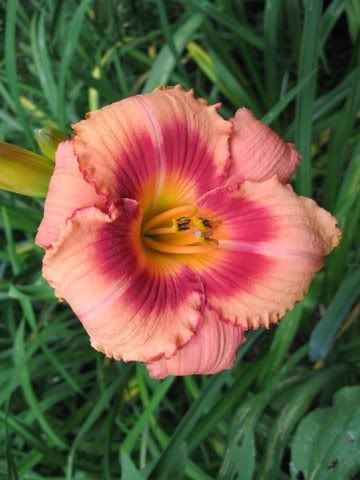 Mouthwatering Daylily Strawberry Candy.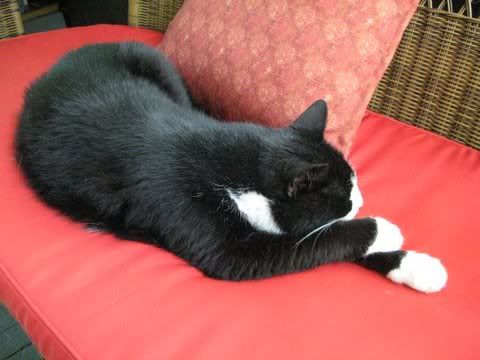 Longfellow lounges.



Cedar Cup - same family as Malva (Hollyhock and Flowering Maple)
Isn't that center penta-star lovely?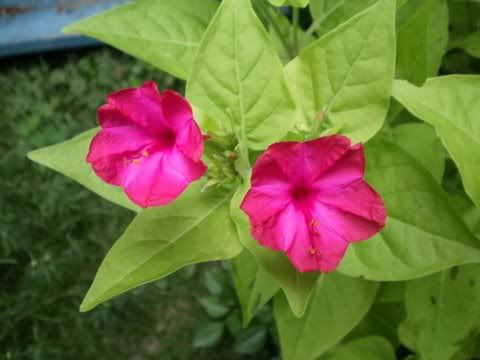 Every year I grow Four O'Clocks from seed and then save the tubers much like dahlias.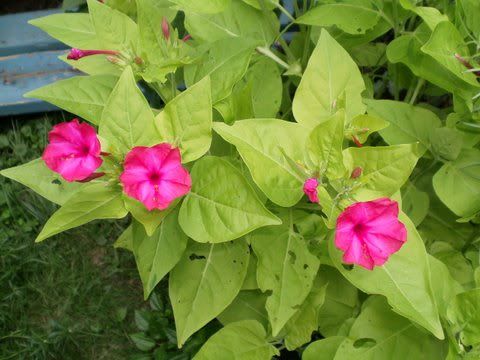 This variety is the vibrant Limelight. Regular FOC's have darker foliage and with this type, makes for a lovely combination.

More to come!