Well, winter is here good and proper...
what is there to do?


"Oh goody: a box - I am soooo excited"
Chaiyka is giddy with excitement, can't you tell?
Zzzzzz........
Manitou prays to the penguin gods....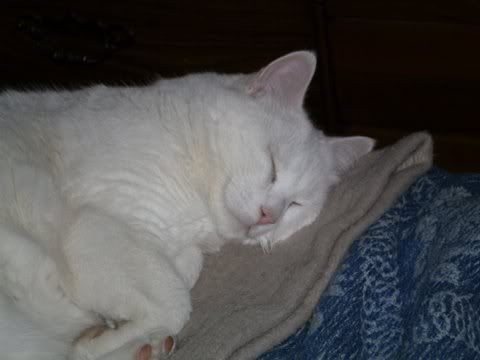 While Tristan dreams of what?
A white Christmas?
Na - he's already white! ;)



Manitou looks away from the wintry scene...
maybe when he looks back, all that white stuff will be gone....




Nope.


Sigh.