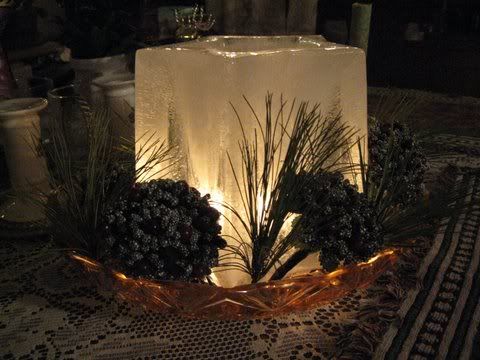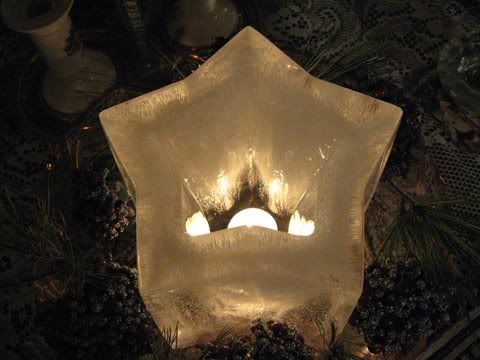 This weekend we had a special dinner party - a small intimate group - to end the season officially. A wonderful lasagna, delightful full-bodied red wine, brandy chocolates for dessert, and good movie afterward. All this with Christmas decorations still plentiful, including the Christmas tree (believe it or not). Here is the centerpiece made from a newly purchased mold - just fill with water, freeze and voila - a lovely icy star-shaped candle-holder, decorated with seasonal touches (I was having a Martha moment!)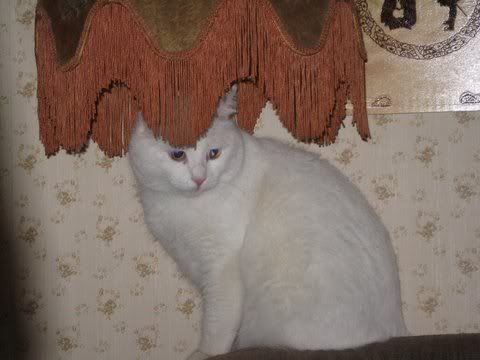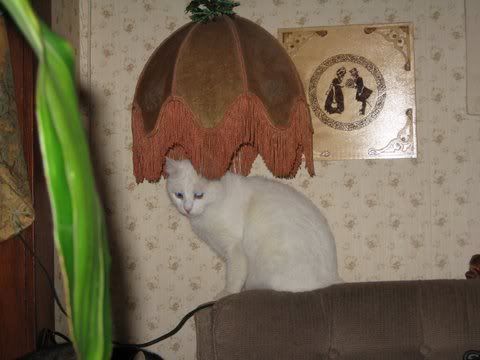 It was a quiet night, but very enjoyable, even though some decided to wear lampshades (it was NOT THAT kind of party!)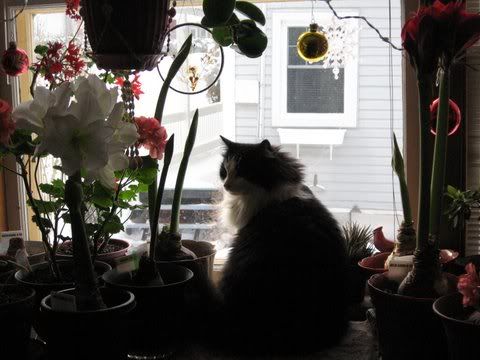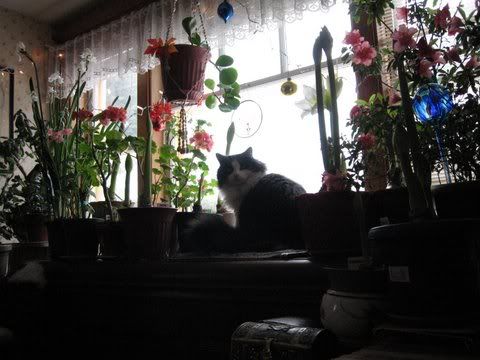 Beautiful Sylvester, a neighbor's cat, came in to warm up - minus 20 today!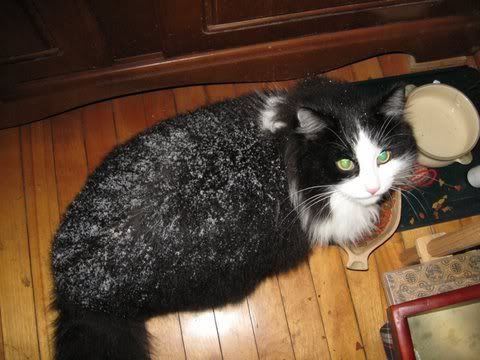 Sometimes he rushes in laden with snow, eager for a snack at the local "Kitty Daycare"!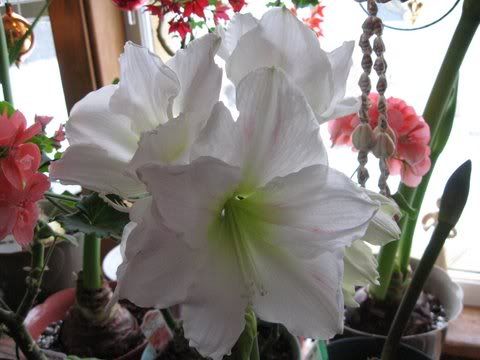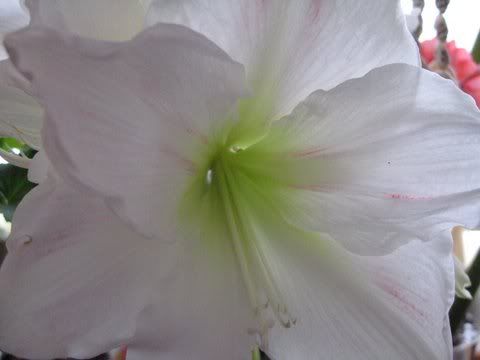 And last but not least, the arrival of the amaryllis. This one is called Intokazi, and as you can see in other photos of the window garden, more scapes (flower stalks) are pushing upward, to provide much needed color now that the holiday greenery etc. has been taken down. In the winter months, my entire garden, which is a very large one, is reduced to this one windowsill. There reside the amaryllis of course, and various others including azaleas that always bloom for me at the holidays, and various geraniums, which may be considered ordinary in the summer, but in winter are colorful treasures indeed. The newly installed fluorescent lights in the basement have prompted and encouraged growth and even flowering, and as soon as I spot an imminent bloom cluster, up it comes to grace the window garden. Currently, we have some splendid peach colored types, and at Christmas we even had some bright red ones (a beautiful and different "Sparkler" variety). I could not survive the bleak winter without my winter windowsill garden.