Since my last post, it has been dreadfully cold - so much so that the cats we sheltered at Christmas came back again, for some much needed warmth and peaceful sleep. As you can see, they do seem to appreciate it: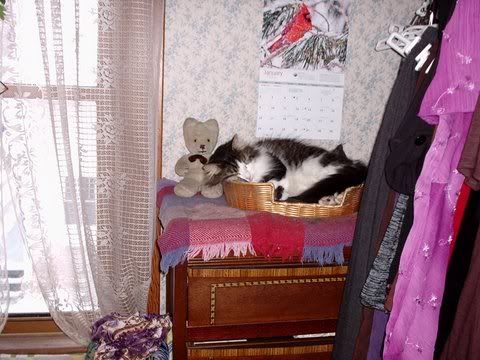 My childhood teddy keeps Rascal company whilst he sleeps, and perhaps dreams of birdies like the one in the calendar photo. I am glad he cannot catch this one ...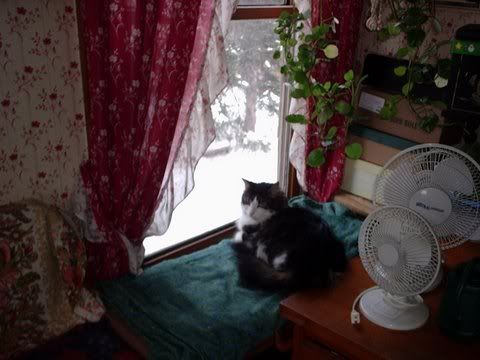 There's something about a window seat...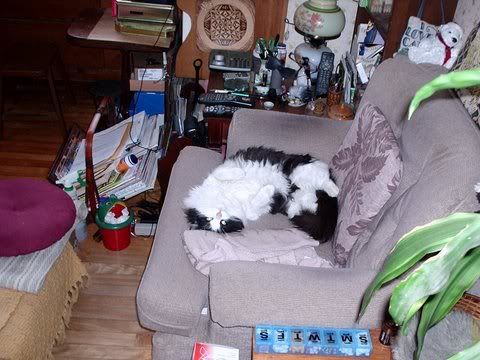 Sylvester keeps my chair warm (
dogury nogamy
:) ...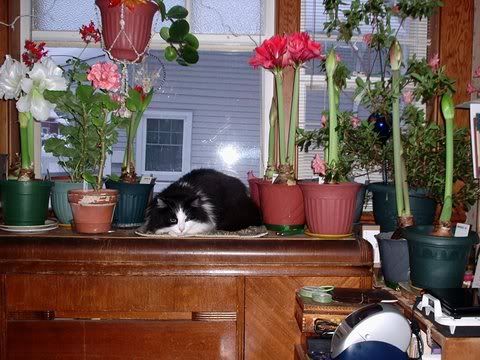 Sylvester spies something, or someone ....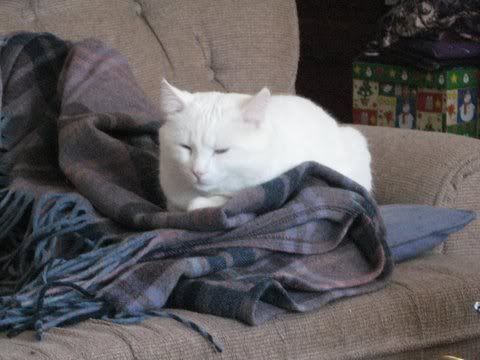 Tristan cozies up with a blanket...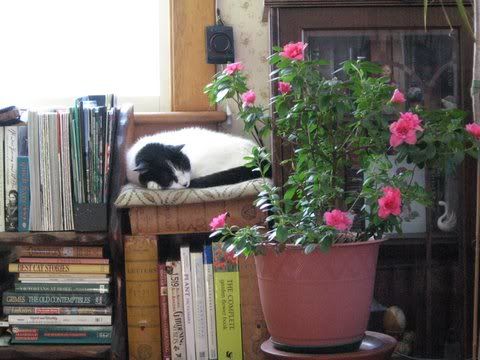 Bandito and Azalea...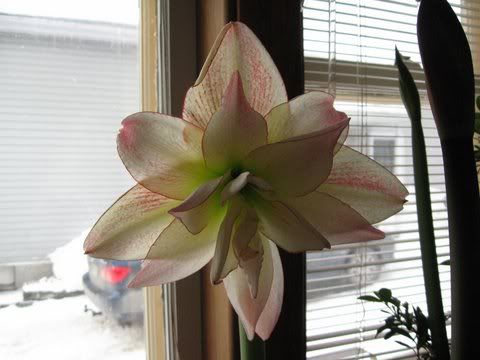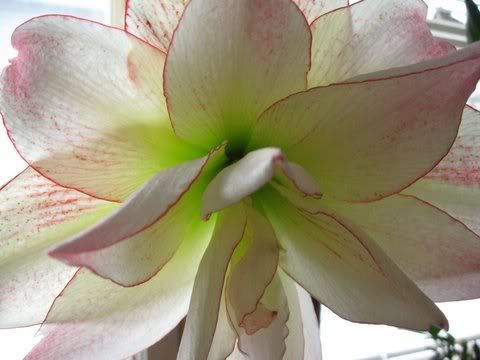 Amaryllis time!! This one is Aphrodite - I love the red picotee edging ...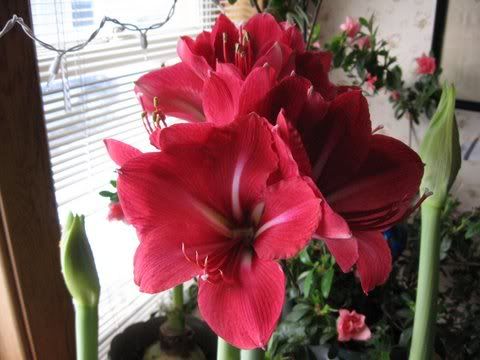 Supposed to be Red Lion, but it seems much more exotic, a nice mistake in labelling...
And last but not least, killer icicles - view from workplace hallway.
Keep warm and safe everyone!
Chaiyka